Welcome to Jane By Design Wiki,

the Jane By Design resource

Jane By Design (formerly known as What Would Jane Do) is a light-hearted drama about Jane, a teenager who lands a job at a hip retail company when they mistake her for an adult. Jane soon finds herself juggling life both as a regular high school student and as an assistant to a high powered executive in the cutthroat world of fashion... all while trying to keep her true identity a secret. Read More...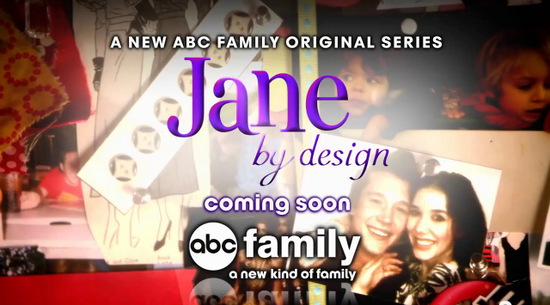 Loading RSS data...

How do you feel about the cancellation of Jane By Design?

Create blog post
Blogs
For all the ones who have been waiting on word of what will happen with Jane By Desgin; the news has finally came in. The ABC Family show Jane By Design has officially been cancelled by ABC Family. T…

Read more >

Hi! As a lot of you know the Jane By Design summer finale airs on Tuesday at 9/8c. It is the 'summer finale' but without some help from fans it could become the 'series finale'. That's why a lot of u…

Read more >

Hello! I have been commenting as a wiki contributor for a while now, and I decided to finally make a profile. I just wanted to say hey to everyone, and I love Jane by Design!

Read more >
See more >